Multiple-vehicle crash at I-235 and Zoo Blvd.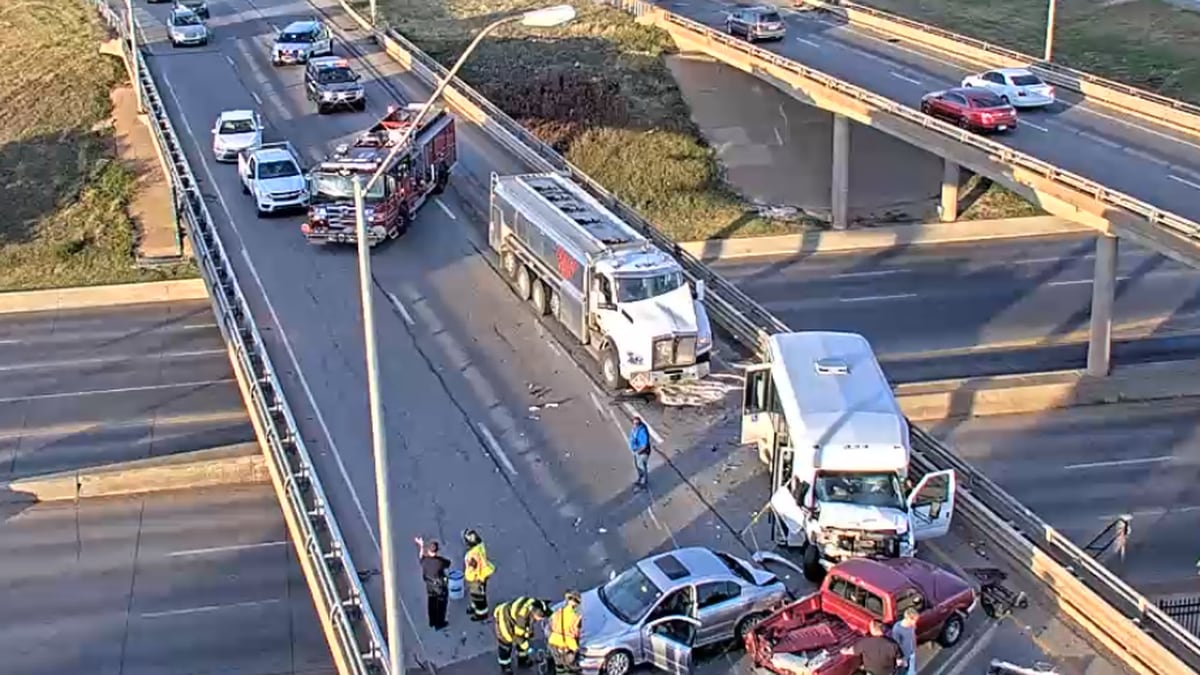 Published: Sep. 27, 2021 at 8:16 AM CDT
WICHITA, Kan. (KWCH) - UPDATE: The area has been cleared and traffic has been reopened.
The Kansas Highway Patrol has released the cause of this morning's crash. Traffic was slowing to a stop on I-235 north of Zoo Blvd. Vehicle 2 was slowing to a stop when Vehicle 1, following too closely. rear-ended vehicle 2. Vehicle 2 was pushed into vehicle 3, causing a chain reaction to hit vehicles 4, 5, 6, 7.
The driver of Vehicle 1, a 40-year-old woman, was taken to St. Francis Hospital. Her condition is unknown.
UPDATE 8:20 a.m.: One injury has been reported; the severity is unknown.
A crash before 8 a.m. Monday slowed traffic near the northbound on-ramp at I-235 and Zoo Blvd.
Live video from traffic cameras showed at least four vehicles involved in the crash. The cause of the crash and reported injuries are unknown as of 8 a.m. Monday. Authorities are diverting traffic at Central Ave. Please avoid the area.
Copyright 2021 KWCH. All rights reserved.